A few words about us at Cyber Benab. We are an online meeting place which aims to increase awareness of cybersecurity through online events, such as weekend bootcamps and intensive training courses.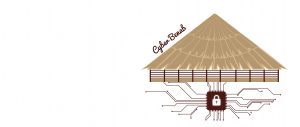 Our mission at Cyber Benab is to develop a community of cybersecurity aware enthusiasts and experts with the knowledge to defend critical data and infrastructure for individuals, businesses and government.
Dr. Fraser, our Operations Director has developed cybersecurity and computer systems administration training courses for both private sector organisations, such as the Flatiron School in New York, and outreach courses for disadvantaged groups, including retraining for programmes for immigrant engineers at The Cooper Union for the Advancement of Science and Art.  More recently, he has contributed to cybersecurity workshops as part of Vaugh's College CSTEP programme which aims to increase access by minority and economically disadvantaged students to academic programs at the college level in scientific and technical fields.
Cyber Benab is one of 108 UK security startup companies nominated to take part in the 2021 Cyber Runway accelerator programme which is sponsored by the Department for Digital, Culture, Media and Sport (DCMS).
During 2022, Cyber Benab in collaboration with the Digital Policy Alliance and local outreach groups will play a leading role in delivery cybersecurity training to disadvantage groups in the UK starting with the London Borough of Lambeth.
In recent years, digitisation has exploded in every aspect of the global economy.  This development has increased our reliance on mobile devices to interact with friends and family, work, shopping, news, lifestyle, social media, banking and finance.  Economic survival at both a macro and micro level depends on maintaining the security of our devices and personal data.
Get in touch to join the next generation of cybersecurity professionals.